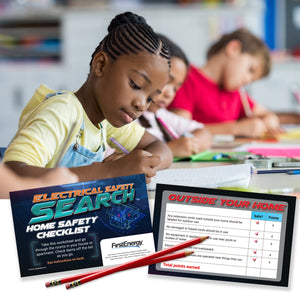 Moore Syndication Develops FirstEnergy Safety Education Materials
Moore Syndication is so proud to have earned the FirstEnergy safety outreach to their schools in 2020! We've sent kits to more than 4,000 FirstEnergy schools in seven states and the response from teachers and administrations has been fantastic. Moore Syndication created a custom Electric Universe site, safety books, posters and homework assignments for FirstEnergy and now thousands more children are learning about electrical safety and electricity.
Visit our website for more information on electrical safety programs or natural gas safety programs for schools.
---