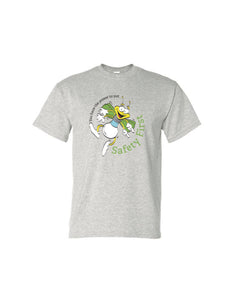 Custom Shirts
Need custom shirts for an event? We can help! We've provided hundreds of shirts for special projects over the last year.
We can provide a wide range of custom shirts from an array of shirt manufacturers. Choose from short sleeve, long sleeve, polo style golf shirts, sweat shirts or wind shirts, etc. Print Louie or Sniffy or your own custom design.
We can print one color or multiple colors on shirts in youth or adult sizes. For more information, please contact us at 205-871-8819.
---